INTO A DARK FRONTIER: A NOVEL
In the near future, Africa collapses into an enormous failed state, leaving the continent lawless and severely depopulated. For most, the breakdown brings horror, but for others―the outcast, the desperate, the criminal, and the insane―it allows unparalleled opportunity: a new frontier of danger and unlimited possibility. In America, ex-Navy SEAL Slade Crawford, emotionally crippled after twenty years of front line combat, the dissolution of his marriage, and the accidental death of his son, is falsely accused of terrorism. Slade flees to Africa to build a new life and escape his past, but he is captured by an enigmatic American colonel, Gary Kraven, and blackmailed into tracking down a blood cult that is rampaging across the sub-Sahara. Struggling to stay alive and to free himself from Kraven's grasp, Slade pursues the cult across the lawless African frontier. He soon learns that nothing is as it seems and that he is standing at the epicenter of a global struggle that will determine the course of history. Slade must decide whether to fight for his life or his honor―he can't have both.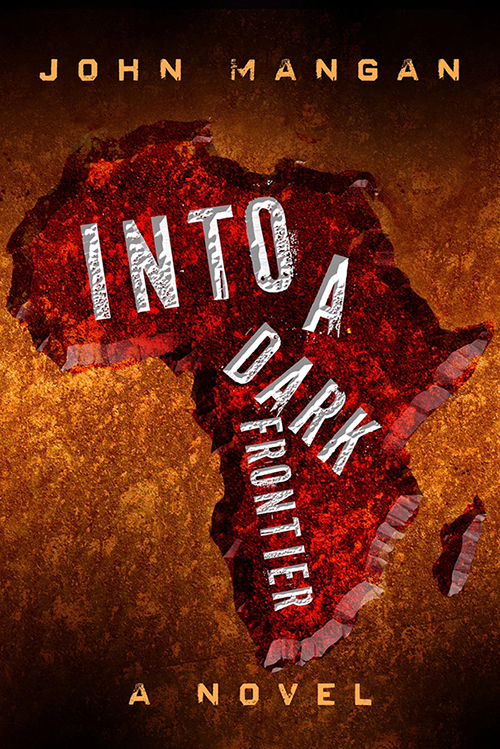 REVIEWS
"John Mangan's Into a Dark Frontier is cut from same cloth as the best of Vince Flynn and Brad Thor, a story written with authority and military authenticity. It's a harsh look at a continent-wide battlefield, waged not only for land but also for the heart of freedom. Timely and exciting." ―James Rollins, New York Times best-selling author
"Into a Dark Frontier is a hell of a debut novel with a terrifying plot and relentless action that made sure the only time I wasn't turning pages was when I was looking over my shoulder." ―Joshua Hood, former 82nd Airborne and author of CLEAR BY FIRE and WARNING ORDER
"A riveting imagined what-if so real you wonder if it might even be possible. Tense, intelligent, harsh, and surprising, this thrill ride is drum tight in its execution." ―Steve Berry, New York Times best-selling author
"Into a Dark Frontier is an international thriller of rare depth and complexity that would make the likes of John Le Carre and Robert Ludlum proud. But John Mangan goes both of them one better by injecting into the mix a loner hero with a gunfighter mentality fit for taming continents as well as frontiers, with Africa subbing for the Old West. A vision splendidly realized and tale wondrously executed." ―Jon Land, USA Today bestselling author
"John Mangan's Into a Dark Frontier plunges the reader into the chaos of an African continent where anarchy reigns. A near-futuristic scenario, one that could really emerge. Expect an overdose of action and danger that careens off the scales." ―Robert K. Tanenbaum, New York Times best-selling author
"Its relentless opening chase sets the tone for Into a Dark Frontier, a winner for fans of techno-action novels. After eight deployments as a combat rescue pilot, its author knows what he's writing about and does so with speed and insider details." ―David Morrell, New York Times best-selling author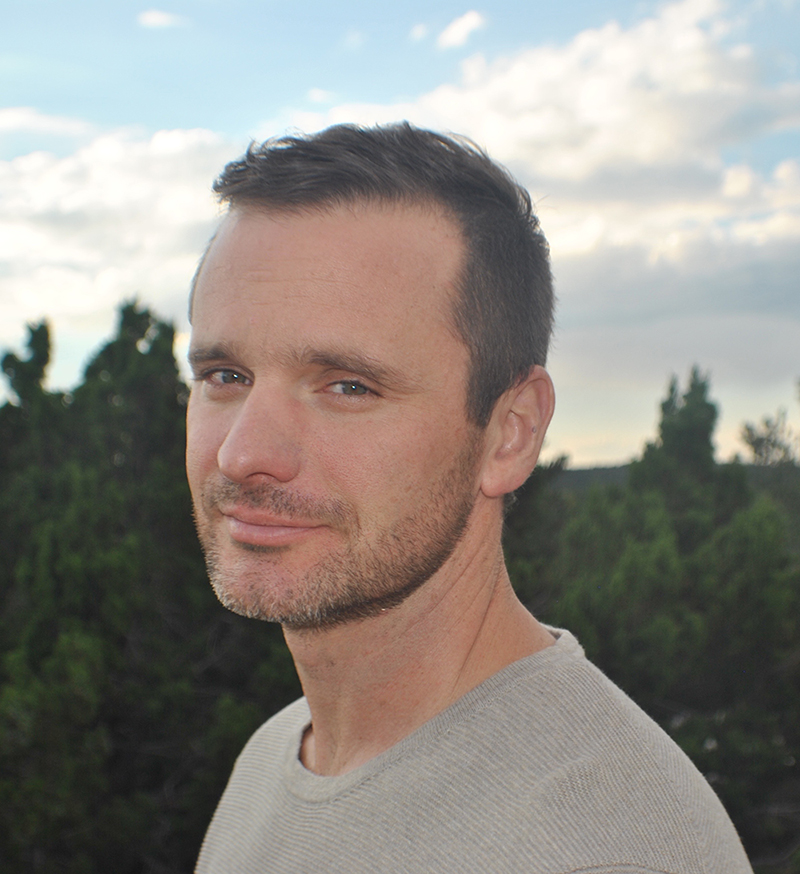 Lt. Col. (R) John Mangan is a decorated combat rescue pilot, novelist and proud father. While a cadet at the US Air Force Academy he earned his parachute and glider pilot wings, and was an instructor at the Survival Escape Resistance & Evasion (SERE) school. After graduation he attended Undergraduate Pilot Training and became a Combat Search and Rescue pilot flying the HH-60G, Pave Hawk. During his 25-year career he deployed to the Middle-East eight times and commanded the 33rd Expeditionary Rescue Squadron in Kandahar, Afghanistan. His actions in combat have been documented in the books Not a Good Day to Die, None Braver, and Zero Six Bravo. He has flown combat missions with every branch of the US military to include PJs, SEALs, Delta, Rangers, and the SAS. A veteran of over 200 combat missions, John has been awarded the Distinguished Flying Cross with Valor twice, The Air Medal twelve times, and the 2009 Cheney Award. Now retired from military service, John is writing a series of books that will pay tribute to the men and women he served with.

My war is now behind me, un-won, unfinished. The flaming turd handed off for the next generation to play hot potato with. I remember watching the space shuttle Colombia burning it way across the sky as we were preparing to invade Iraq. It was an age of omens.
I do not miss the deployments, the repetitive training cycles, or the endless months spent sitting alert behind concrete blast walls.
But there is something that I do miss, deeply; the sense of wilderness, moral and physical, that accompanies war.
I remember the first time that I led a rescue mission in the summer of 2004. As my flight passed over the airfield fence and clattered east towards the Pakistan border, and the lights of Kandahar faded behind us, we were swallowed up by the world in its rawest and most natural form; no civilized laws, no rules, no guidelines other than our own morals and the imperative to bring our countrymen home alive.
I felt like a fish that had just left its pond, and for the first time could see the broader world beyond. And having seen the broader world, I realized that the pond itself (civilization) was nothing but a temporary and fragile construct. Because when it comes down to it, a world without laws is the world in its most ancient and natural state. I also realized in that moment that my every decision had became immediately consequential. Terrifyingly consequential. The feeling was intoxicating; the realization that your decisions and your actions truly matter.
With those days behind me, perhaps longing for those moments, I wanted to recreate them in my novel; a world of immediate consequence where the characters are free to slam and ricochet into each other without civilization padding their interactions. This is the reason that classic American Westerns have such an enduring draw; they depict a world that has no referee.
Inspired by that lawless world I encountered, I wanted to write a book in the spirit of the classic Westerns, but with characters and a setting that a reader would find disturbingly familiar. But it has to be realistic and believable, right? Where can we find a vast, ungoverned frontier in the 21st century? A place where the only law is the law of the gun?
Luckily, there are thousands of highly qualified people, top people, laboring night and day to bring us such a place. Just turn on the daily news…
The other thing that guided the creation of this story was the people that I met downrange and had the privilege of serving beside. Whether it was from a baby faced, 19 year old Corporal, or a grizzled Special Forces Sergeant Major, I witnessed courage, fortitude and mental endurance that at times seemed supernatural.
During the battle for Roberts Ridge, with two helicopters already shot down and six of their comrades killed, I watched a SEAL team plan their third futile rescue attempt of the day. They did so with the calm and composure of men preparing for a trip to the supermarket.
In Helmand, I saw 19 year old Corporals re-shoulder their rucks, lift their rifles, then set off down a road that was still wet with the blood and flesh of their dearest friends. And they did it again and again, day after day, month after month. I would make daily trips down to visit them, to bear away their dead and wounded. Doing that nearly broke me. And yet those kids, the ones who actually had to live the horror, kept shouldering their rucks, lifting their rifles and marching on.
I don't suffer from survivor's guilt, but I do suffer from observer's guilt; as a rescue pilot I arrived only after the disaster had already occurred. I couldn't do anything to prevent it from happening. It made me feel like a war tourist, always showing up to view somebody else's agony from a distance.
Now that I've left the military and have started writing, I want to do something more for those guys, the ones that gave everything and the ones that are still out there. I want to introduce them to people, give others a chance to peak behind the curtains and see what drives them. INTO A DARK FRONTIER is fiction with a capital F, but it is woven from filaments of truth. I've taken the people I met, the dialogue I heard, and vignettes I experienced, then used them as the building blocks of the story.
In order to stay true to those real men I knew, I couldn't write a story with the prototypical bearded, bulletproof superhero that racks up John-Wick-body-counts. And although my protagonist does sport a lush, tactical beard, I tried to make him more human and relatable. He's just like us in that he's plagued by failure, doubt, regret, and he frequently doesn't do the right thing. But the one thing he never fails to do is get back on his feet, re-shoulder his ruck, lift his rifle, then march on down on the road.
Actually…he's got a horse, a really big one, so technically he just rides on down the road.
I hope you enjoy the story.

Some film footage of John and his fellow airmen.


Events
---
Friday, October 27, 2017 (6pm): "War Stories" featuring authors John Mangan, Jerry L. Rogers and Ronald J. Drez. (view flyer)
Collected Works Bookstore & Coffeehouse, 202 Galisteo St, Santa Fe, NM 87501

---
Tuesday, October 3, 2017 (6pm): Bookworks, 4022 Rio Grande Blvd NW, Albuquerque, NM 87107

---
Saturday, September 16, 2017 (12-2pm): Vanderford's Books, 201 Cedar St, Sandpoint, ID 83864

---
Interviews
Book Q&A with Deb Kalb: September, 2017
Momma Fargo Interview: September 2017
---
Podcasts/Audio Interviews